---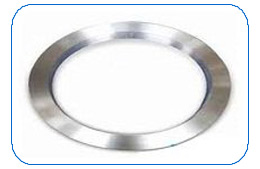 Oshwin Overseas is one of the eminent manufacturers and exporter of high Grade Plate Cut Rings. Oshwin Overseas offers a commendable range of Plate Cut Rings, for the prestigious clients with competitive price.
Being prominent manufacturer and exporter of a broad array of Plate Cut Rings, we offer Plate Cut Rings that are fabricated by our adroit professionals using supreme class raw materials as per the set industry norms. These fasteners are extensively used in various industrial applications. We offer  Plate Cut Rings in various specifications and can be custom designed as per the clients' given specifications. Backed by a diligent team of professionals, we are engaged in offering an excellent quality range of Plate Cut Rings.
With holding years of experience in manufacturing, we continue to offer robust quality of Plate Cut Rings with very reasonable prices across all over the world. We welcome your quries and happy to club you in our list to provide you with the best service of Oshwin Overseas.
---
DIN931, DIN933, DIN558, DIN960, DIN961, DIN558, DIN6914, ASME B 18.2.1, IFI-149;
Standard : ASME, ASTM, IFI, JIS, AS, DIN, ANSI
SS 304, SS 316, ISO/IS/DIN grades 4.6, 5.6, 6.8, 8.8, 10.9, 12.9, 14.9, B.S. Std-Grade S, Grade V, SAE Grade 5 & Grade 8, ASTM A193 /A194 /ASTM A320 /A 325 /A450 grade or as per specific requirement like:
• Hexagonal Head Bolts And Screws
• Special Fasteners like Thread Bolt, Bi-Axial Hexagonal Bolts, Square Head Bolts, Collar Bolts etc.
• Fasteners for Marine Purpose, all types of Resin Anchor, Anchor Fasteners, Anchor Bolt Assembly and 
  U-Hooks as per client's specification or drawing.

We produce Plate Cut Rings with Outer Diameter 10mm( Single Piece ) upto 5000mm ( joined Plates ).
Why Choose Us for Plate Cut Rings
Oshwin Overseas , one of the leading Suppliers in Mumbai for Fastener & Industrial Items like , Bolts, Screws, Washers, Studs and many other related manufacturing Products, is an ever - growing firm with its high motive of Customer Satisfaction and Quality Consciousness of high attainable level. We are exceptlonal in providing best quality Plate Cut Rings in competitive prices.
Some of our specialities for Plate Cut Rings that make us a profitable business partner for our clients are:

• A design solution to design problem 
• Superior quality Plate Cut Rings products
• Proven execution of small Plate Cut Rings as well as large Plate Cut Rings batch orders
• Timely deliveries of Plate Cut Rings
• Customer focused approach


Plate Cut Rings Packaging & Shipping:
Our packaging section for Plate Cut Rings is of high standard as we do extra safty packing for Plate Cut Rings in order to reach the products safely to the destination. All shipping documentation is provided for seamless delivery from mill to customers.
We Export to :
We export Plate Cut Rings across all over the world like Saudi Arabia, Dubai, Turkey, Kuwait, USA, Australia, New-Zealand, Canada, Omen etc....
Plate Cut Rings Application Industry :
Oshwin Overseas is involved in manufacturing of robust quality of Plate Cut Rings. These Plate Cut Rings are widely used in the following industries:
» Ship Building Industries
» Nuclear Power Plant
» Paper & Pulp Industries
» Sugar Industries
» Engineering Cement Industries
» Petro-Chemical Industries
» Food Industries
» Oil & Gas Industries
» Chemical & Pharmaceutical Industries
Plate Cut Rings Other Available Materials
Plate Cut Rings Prices List (At Factory Price)
US $0.2-0.5 / Piece ( FOB Price)

US $600-2000 / Metric Ton ( FOB Price)

US $5-10 / Piece ( FOB Price)

US $1000-3000 / Ton ( FOB Price)

US $0.018-0.189 / Piece ( FOB Price)

US $700-1200 / Ton ( FOB Price)

US $900-1400 / Ton ( FOB Price)

US $0.8-0.9 / Kilogram ( FOB Price)

US $0.003-0.42 / Piece ( FOB Price)

US $0.001-0.5 / Piece ( FOB Price)

US $0.018-1.18 / Piece ( FOB Price)

US $2000-2500 / Ton ( FOB Price)

US $830-870 / Ton ( FOB Price)

Share This Page
---
Plate Cut Rings Inventory at Oshwin Overseas: